Best Tree Stand For Hunting Review
Show Contents
Navigate our Top 10 Best Tree Stand For Hunting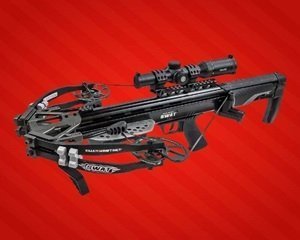 Hunting is an enjoyable and exciting sport, but it requires a lot of patience as well. With proper equipment and skill, you can hunt all the species out there. One essential piece of equipment which is now used by most of the hunters is a tree stand.
A tree stand allows you to keep an eye on your prey from a distance and make a killing from there as well. A tree stand also ensures that your scent is not easily detected by wild animals down there. The purpose of the tree stand is pretty essential. But there are some things you should keep in mind before buying them.
The first and foremost thing is your safety. Because you will be at a certain height, you can not afford that your tree stand is not durable enough to hold you. So please don't just buy any tree stand. We are here with some fantastic quality and the best tree stands, so you don't have to face any accidents in your life.
---
One of the most comfortable, reliable, and most popular Summit products is the Summit Treestand Viper SD. The treestand is lightweight and very comfortable to use. The treestand has a padded foam seat with a backrest, which makes it super comfortable. The hunter does not have to worry about getting tired even if they have to sit for hours.
Expand to See More
The Treestand Viper SD features SD technology that ensures no noise is created, and other than that, most parts of the treestand have foam, so you will not produce any sound, and your prey will not even sense that you are here sitting somewhere.
The Summit Treestand Viper SD has a weight capacity of around 300 pounds. The treestand is equipped with Summit Lokt Precision welding, which uses high-quality aluminum plus exclusive precision welds to ensure that the treestand is very strong and the most durable of all.
Pros
Super comfortable.
Durable.
Noise-resistant.
Weight capacity of 300 lbs.
---
Another fantastic product by Summit is Viper Steel Climber. The treestand is comfortable and reliable as well. The Summit Viper Steel Climber has a steel framework. But despite being made of high-quality and strong steel, it weighs only around 29 pounds.
Expand to See More
The Viper Steel Climber is more stylish than others. The treestand is a perfect option for sit-up and stand-up shots as well. The Viper Steel Climber provides many extraordinary features at a somewhat lower price, but it is comparatively less comfortable than Viper SD.
The seat has extra-padding so you can sit for a more extended period on the treestand. Viper Steel Climber's weight capacity is around 300 pounds, which is excellent so that you can carry your heavy rifle as well with no worries. The treestand is super easy to set up, and takedown and only takes minutes to set it up.
Pros
Portable and durable.
Easy to set up.
It comes at a comparatively low price.
Cons
Not the most comfortable treestand.
---
If you are looking for a strong tree stand on which you can make stand-up shots, then the right one is Rivers Edge RE556. One of the most comfortable and broad tree stands is Rivers Edge RE556.
Expand to See More
The Rivers Edge RE556 features a flip-up seat with armrests and footrest as well. The footrest is very broad and strong, which gives you room for standing shots as well. You can also close the seat to stand comfortably on the footrest.
The noiseless strap attachment eliminates all the noises from the Rivers Edge treestand. There is no metal to metal contact, so no noise is produced, and you will not distract your prey. The weight capacity of the XL Lounger is 300 pounds.
Pros
Flip-up seat.
Massive space for stand-up shots.
Comfortable.
Noise-free.
Cons
Maybe big for some trees.
---
If you do not want to spend a lot of money but still want a good tree stand, go for Big Game Captain XL treestand. The tree stand is very wide and comfortable to use. The flip-back seat allows you to use the footrest completely and make stand-up shots.
Expand to See More
The flip-up footrest also gives you comfortability. The tree stand is made of metal and is very strong and durable. You can attach the Captain XL hang on tree stand with the given nylon straps. The XL Hang On tree stand is also lightweight and weighs only 17 pounds.
The weight capacity of Captain XL Hang On tree stand is around 300 pounds. So many qualities at such a fantastic price make this tree stand a must buy. The treestand is very easy to set up and carry as well.
Pros
Includes full-body harness.
Extra space.
Easy to use.
Budget-friendly.
Cons
The seat may be small for some adults.
---
Big Dog BDL tree stand is a wide ladder stand that you can regularly use without the tension of taking it off and putting it back on. The Big Dog can handle all the weather conditions, is very durable, and will last for years.
Expand to See More
The Big Dog BDL tree stand is expensive, but it is an investment that you have made for many years because you don't have to worry about buying it again and again. The tree stand is ratched with four ratchet straps, which gives you excellent stability and safety. The cross beams under the seat provide stability while shooting.
The Big Dog BDL tree stand has a weight capacity of 300 pounds. The weight of the tree stand ladder itself is 57 pounds. The design of the BDL tree stand is fundamental and straightforward, but it provides full comfortability. The mesh seat and backrest does not make you feel tired. Moreover, there are a padded armrest with the chair as well, so full points for comfort.
Pros
Durable.
Perfect for all weather conditions.
Stable and secure.
Comfortable.
Cons
The seat is a little challenging to install.
---
If you are looking for something lightweight and user-friendly, then Lone Wolf Alpha Hang On tree stand is a fantastic choice for you. It is a little expensive but is very reliable. The tree stand is easy to use and very lightweight.
Expand to See More
You can carry it very conveniently, even in your hunting backpack. It weighs only 14 pounds. The hanging design is perfect for hunters who want something very basic and simple. The Lone Wolf tree stand is wide enough that you have a proper comfortable space for you and your equipment.
The weight capacity on Hang-On II is around 350 pounds so carry anything with you, and this tree stand will support you. The Hang On II is made of aluminum cast, which makes it durable as well.
Pros
Easy to carry.
The simple and basic design.
350 lbs weight capacity.
Durable.
---
Millennium tree stands Ultralite Tree Stand makes you feel like you are sitting on a picnic chair, not on a tree stand. Just by looking at it, you can see how modern and comfortable it seems. Moreover, the tree stand is super lightweight.
Expand to See More
The weight of a Millennium tree stand is only 11 pounds. The Millennium tree stand is specially designed to provide the most comfortable environment to hunters. So don't worry. You can relax on the seat as it is very comfortable.
The Ultralite tree stand is super easy to set up, and you can easily fold it back and put it in the trunk of your hunting truck. The weight capacity of an Ultralite tree stand is up to 300 pounds. You can also fold the seat and stand on the footrest for stand-up shots.
Pros
Very lightweight.
Extremely comfortable.
Easy to use.
Wide space.
Types of Tree Stands
---
Conclusion
---
Tree stands should be comfortable and secure, so you do not face any hurdle with your hunting experience. And not all of the tree stands available in the market to provide these qualities. You have to be careful before buying so you dont waste so much money on something which is of no use. Above mentioned tree stands are very reliable, durable, and comfortable, so choose which suits you best for you, and you are good to go hunting.
HuntingJar.com is a participant in the Amazon Services LLC Associates Program, and we get a commission on purchases made through our links.